What Is Cloud Storage?
You're almost certainly using cloud storage in your everyday life, even if you don't realise it. If you back your photos up from your phone, share files online or use a shared calendar you are using the cloud – which is really just another name for a server in a data centre – instead of keeping your data on your device or on a physical server.
Cloud Storage Suppliers
The best known cloud storage providers are Apple's iCloud, Google's GDrive, Dropbox, Box and Microsoft OneDrive. Amazon also provide a cloud photo and video storage service for consumers as well as a separate Business version, and other popular business providers include Egnyte and Citrix Sharefile.
Cloud Storage For Individual Employees
The first type of storage is for team members' individual files. Instead of saving files on their computers, they can save them to the cloud using the likes of OneDrive for Business, Dropbox or GDrive. OneDrive is part of Microsoft 365 but also has a version for Mac which has been greatly improved and works pretty well, so if you use Microsoft office products on a Mac, you can also save them to OneDrive. Typically, individuals store their documents, desktop and pictures folders in the cloud.
Shared Storage
Shared storage is similar, but across teams; for example, where one person or department has control over multiple folders and can provide permissions for team members to access them. Microsoft SharePoint is probably the most sophisticated option when it comes to collaboration, although Dropbox and GDrive also provide similar functionality.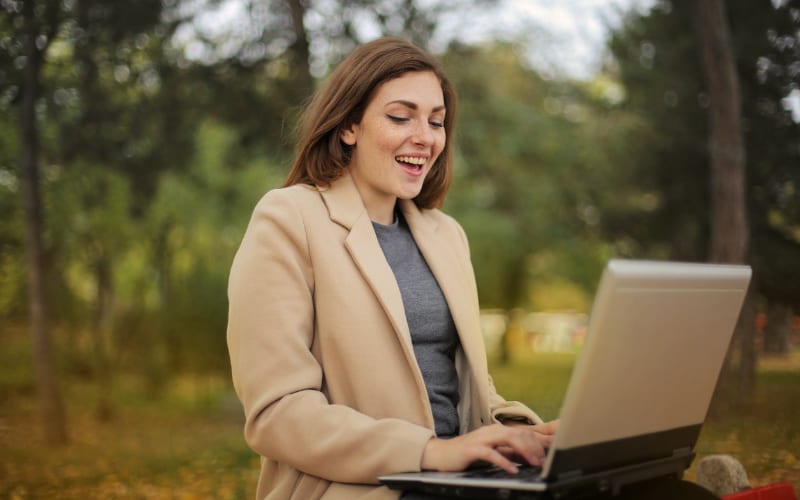 The main benefit of collaboration tools is that several people can work on a document or spreadsheet at the same time and they will all see the changes instantly. They don't have to wait for the first person to finish using it before they can get in and it avoids the risk of having multiple versions of the same file. Working together on a file can also improve productivity and innovation.
For simple storage that multiple people can access, there is also Microsoft Azure files, a server in the cloud that stores large amounts of data in a more unstructured way. It's easily scalable which is an advantage over a physical server. The cost of storage can be complicated though, so be careful and consult with someone who knows how to price up the different versions of Azure Files storage.
Security
You may have concerns about the security of cloud storage amidst regular news of data breaches. However, if you follow best practice, your cloud files should be just as secure as anything kept on a physical server on your premises. SharePoint and Azure Files provide the option of connecting via two-factor authentication, username and password or VPN.
Backups
Do you believe that because your files are being stored remotely, you don't need to back them up? To some extent that is correct, as most providers have disaster recovery and business continuity built in to ensure that they always provide you with the service you are paying for. For instance, if your SharePoint server goes down, all your data will be moved automatically to another server in the background. You probably won't even notice.
However, in the event that you accidentally delete or overwrite a file in your cloud service, or you suffer a malicious attack and your data is encrypted, you'll want the means of recovering your files from a backup. SharePoint has a recycle bin where it retains deleted files for 90 days but beyond that timeframe you can't retrieve them.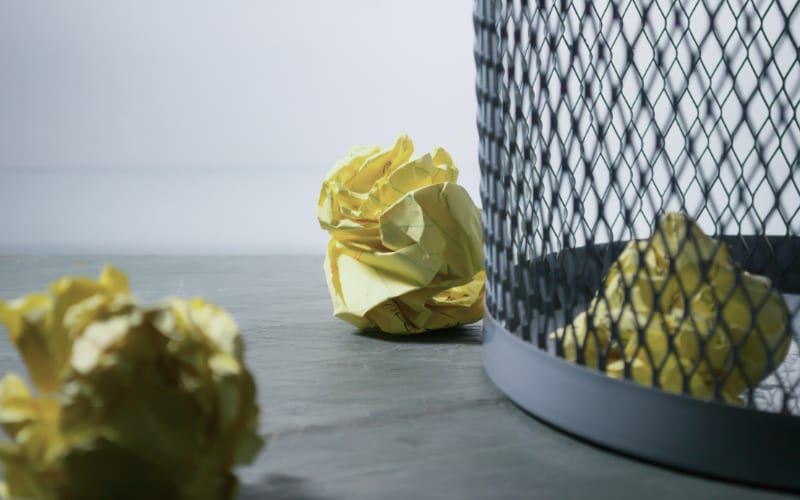 In any case, we'd always recommend a third-party backup rather than backing up your files in the same place as the originals just in case something catastrophic happens to Microsoft or your chosen storage supplier.
One other warning: While you can buy a backup service quite cheaply, you need to check regularly that your backups are happening and that they are working properly. That's where an engagement with a managed services provider helps as they will maintain the service, check it and carry out disaster recovery testing. They'd also advise on the set-up to ensure that you are only backing up the files you need to keep for the people who need them, and you're not paying for backups that aren't necessary.
Encryption Detection
Our preferred backup provider is Datto SAAS protection which connects to your cloud storage via an API. You can then set a backup schedule to suit your requirements and choose to retain the backup for a year, seven years or indefinitely.
An additional service included in the Datto backup software is ransomware or encryption detection. If it notices that a large chunk of data is getting encrypted at high speed it will automatically cut off the backup from the system to prevent the backup files from being encrypted too. Always check that your backup system has ransomware detection in place.
Benefits of Cloud Storage
Scalability – you can have a massive amount of storage capacity in the cloud, compared to on a device. OneDrive for Business comes with one terabyte of space, and Google Workspace Business Standard offers 2 TB of storage per user.
Versatility – by storing your files in the cloud you can access them from anywhere. Therefore, you can sign in to a different computer and you can see all your documents and photos. You can also retrieve a document on your phone if you need it while you're away from your computer. Or you can sign in on the web and get your data if you don't have your phone on you.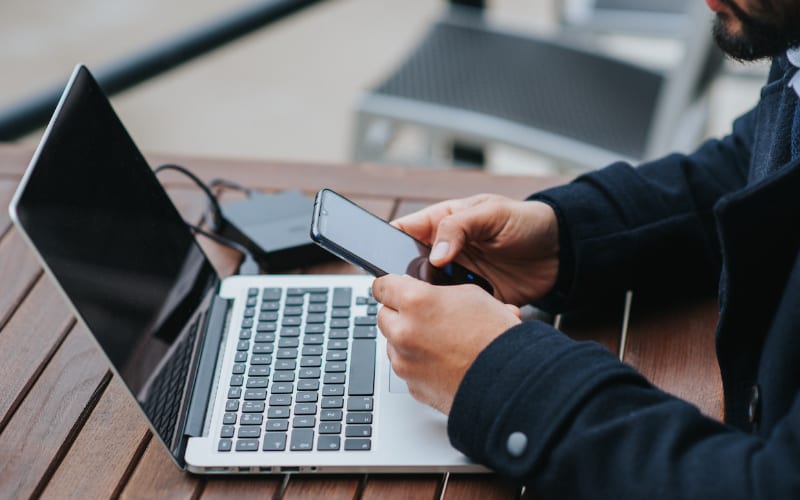 Backup – As mentioned above, the ability to back everything up to the cloud is very convenient. Even for personal use, you can back up all your iPhone photos to iCloud and also to OneDrive, Dropbox or GDrive. Photos are precious, and so it's sensible to have a third-party copy just in case they are wiped accidentally.
Collaboration – Our clients find one of the biggest advantages is that several people are able to work on a document at the same time. It saves them a lot of time waiting for someone else to save and close the file.
Read how we helped a client migrate to the cloud.
Business continuity – If your computer stops working or your system is hacked, or even if your hard drive fails, you can get a new computer and carry on with your work as if nothing happened!
Cost – The cloud gives you enterprise-grade storage for small business pricing. And you can scale it up and down very easily.
Automation - Microsoft Power Automate lets you set up timesaving workflows for routine tasks like requesting approvals or alerting specific people when an email is received on a certain subject.
Versioning – Have you ever saved a copy over the original by mistake? In OneDrive and GDrive you can go back as many versions as you like and retrieve the one you need.
Disadvantages of Cloud Storage
Internet connection dependence - If you're not connected to the internet you can't access your data unless you have downloaded an offline version in advance.
Security concerns - As with any online storage, there are security concerns. While most cloud providers take security very seriously and offer multiple levels of protection, there is always a risk that data could be hacked or compromised. Make sure you have 2FA/MFA enabled.
Cost - There are often fees associated with larger storage capacities or additional features. These can add up over time and may not be cost-effective for some users.
For more information about moving your storage to the cloud, please contact our team.